Aldi — Good food at good prices.
Aldi sells food that's both affordable and good.


Print
---
Radio
---
Social
---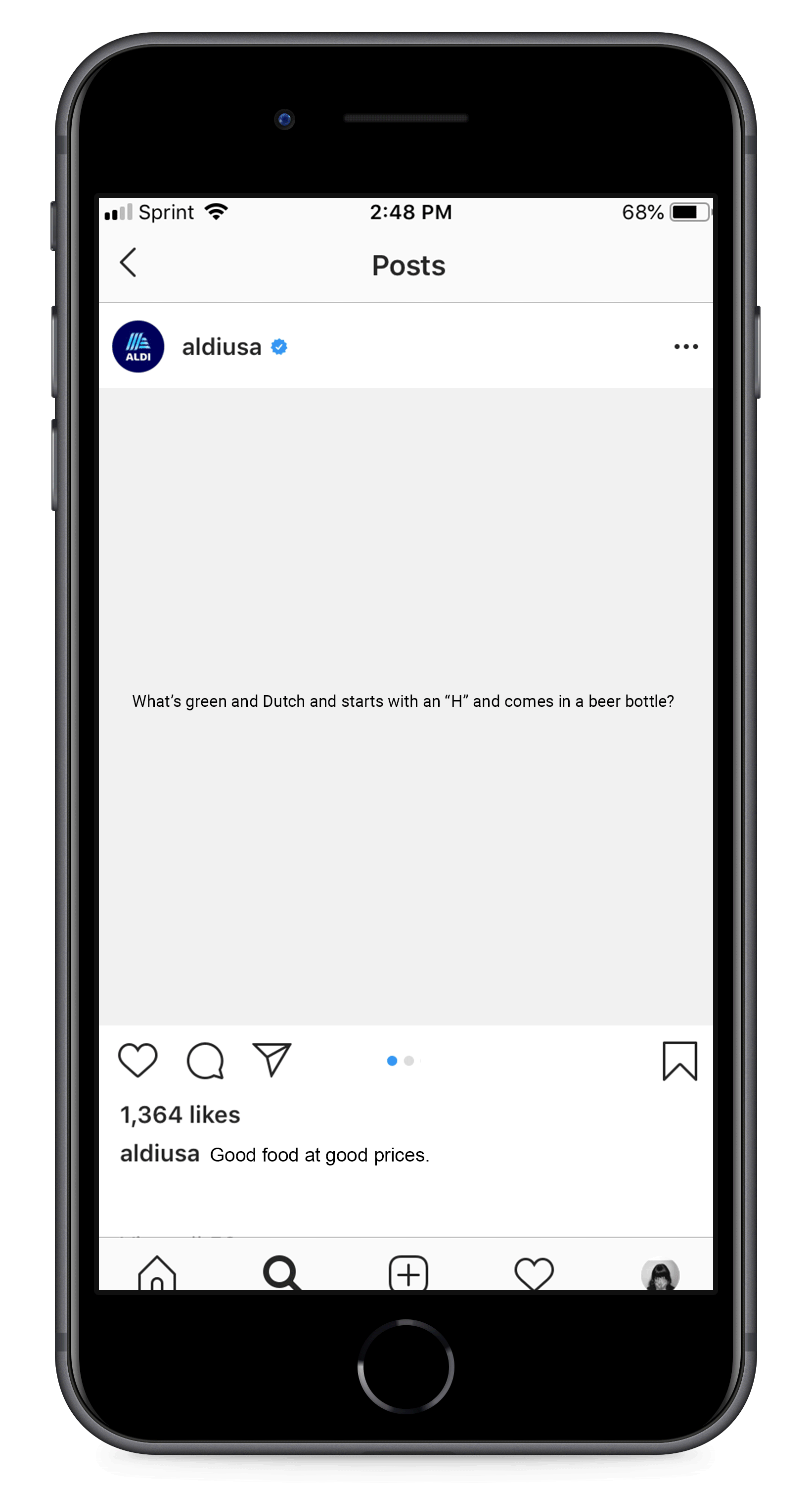 Instore
---
Aldi's signature quater-for-a-cart rental
Reusable bags and instore signage

Not a Coupon Book
Aldi doesn't need coupon books, because they already have good prices.
So here's a not-a-coupon-book. It's a book of 50 pictures of beautiful avocados.


Out of Home
---
Additional
---
Aldi doesn't play music in their stores - another way they keep prices low. We extended that premise into their hold music.




Made with Sean Johnson & Emily Mayberry.