Bell Helmets — A Safer Version of History.
Bell Helmets mix retro looks with modern technology.


Print
---
Each print changes under blacklight.
Hover your mouse to shine a black light onto each print.

On mobile? Tap here.
Instore
---
Blacklight reactive instore signage on display.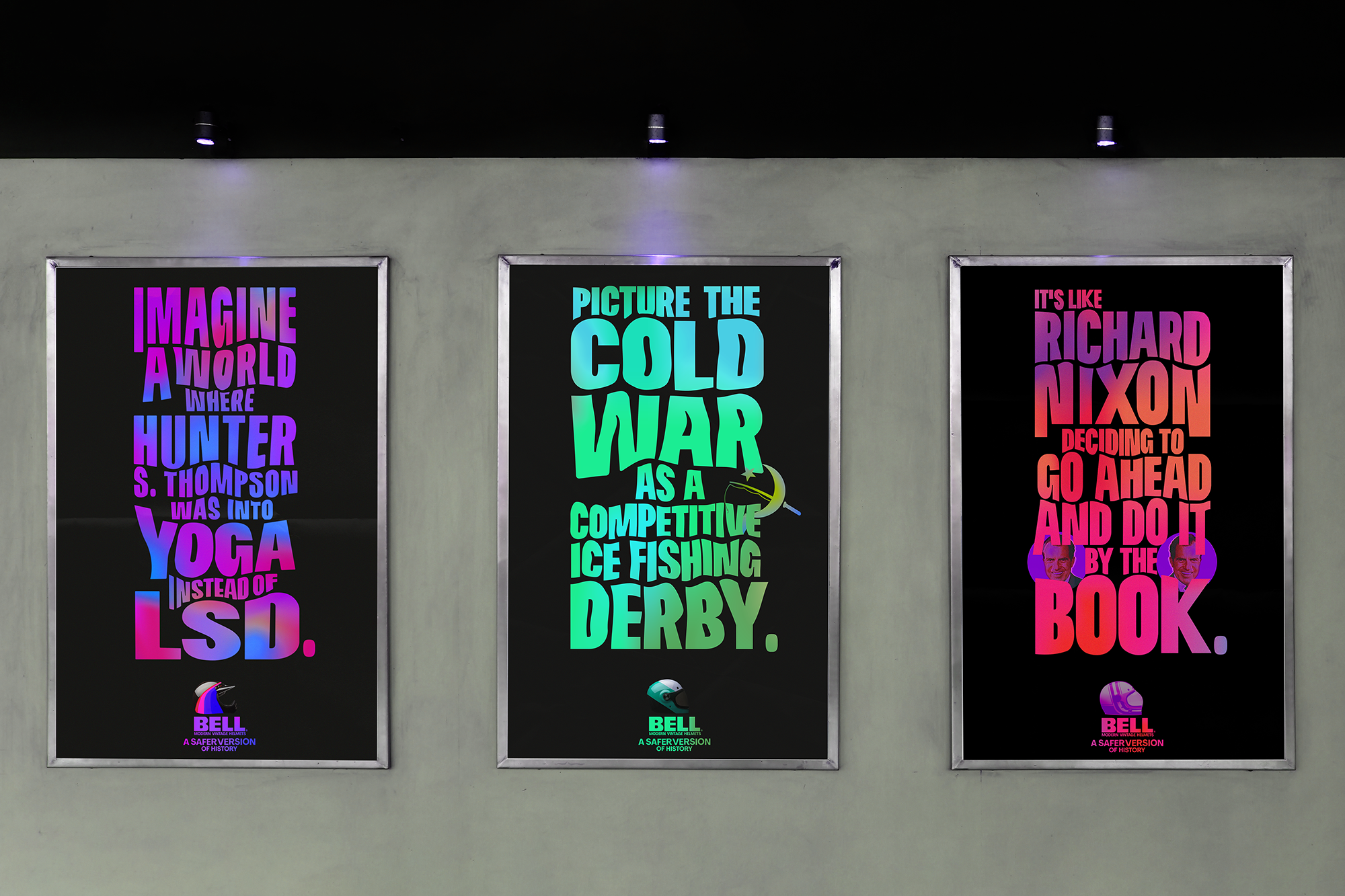 Out of home
---
TIme activated outdoor signs.
Examples of the signs at night.
Stunt
---
Reissued iconic helmets from the past
Evel Knieval's "Color Me Lucky" helmet, Peter Fonda's helmet in Easy Rider, and for the 50th anniversary of the Moon Landing, the Apollo 11 Moon Helmet.
Packaging
---
Reissued helmets will come with their own distinct packaging.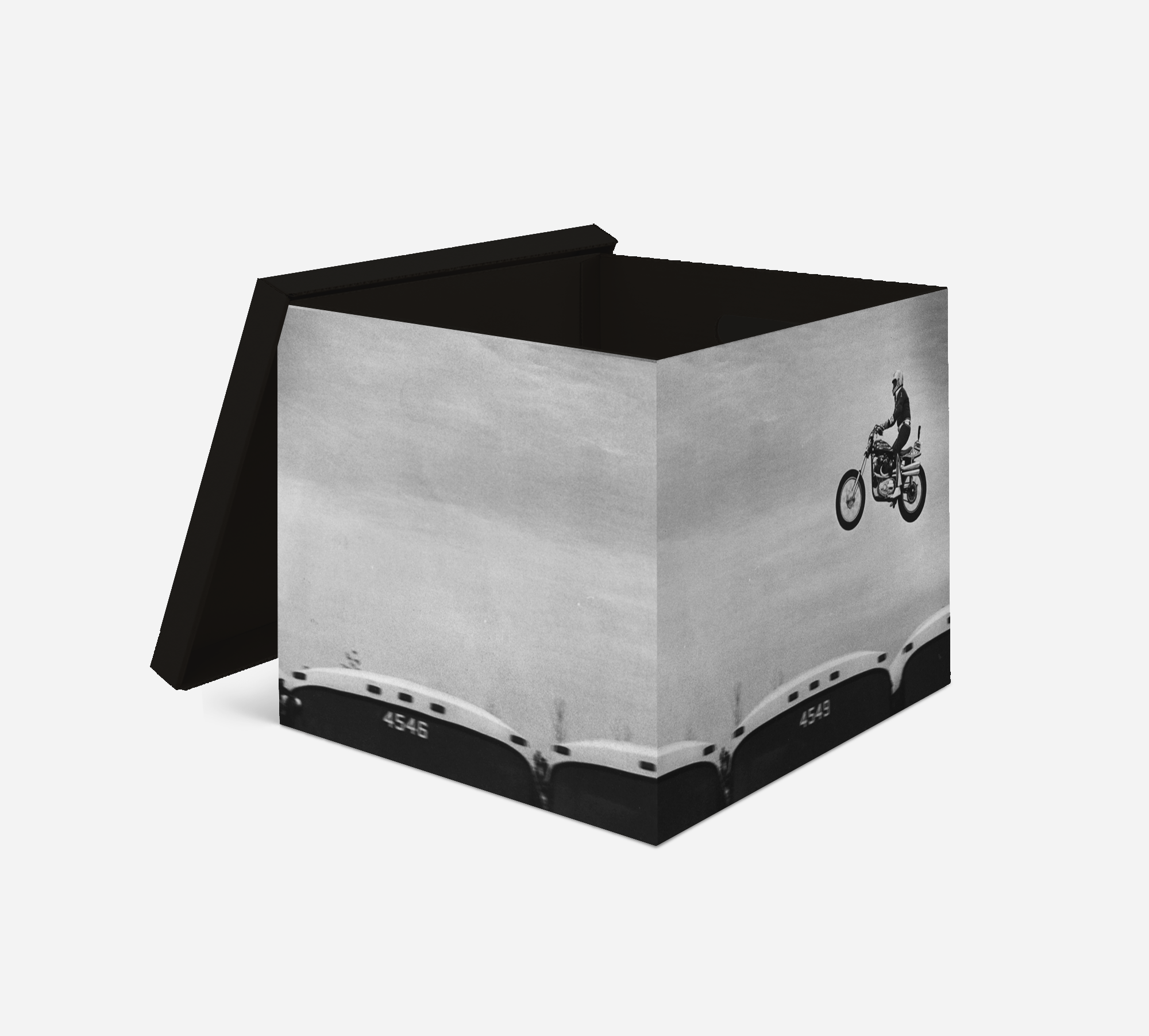 ---
More to come.
Made with Lars Johnson.