Favor : How Texas Orders In

Film // TV // Social // OOH

We made a Texas-only campaign in Texas about Texas for new Texans to introduce them to Texas' ony Texas-only delivery app, Favor. Californians, this isn't for you!

---
OOH
We created a series of OOH and raised them right in Texas.
---
Social
We also created a series of social posts welcoming new Texans to Texas with fun facts about Texas.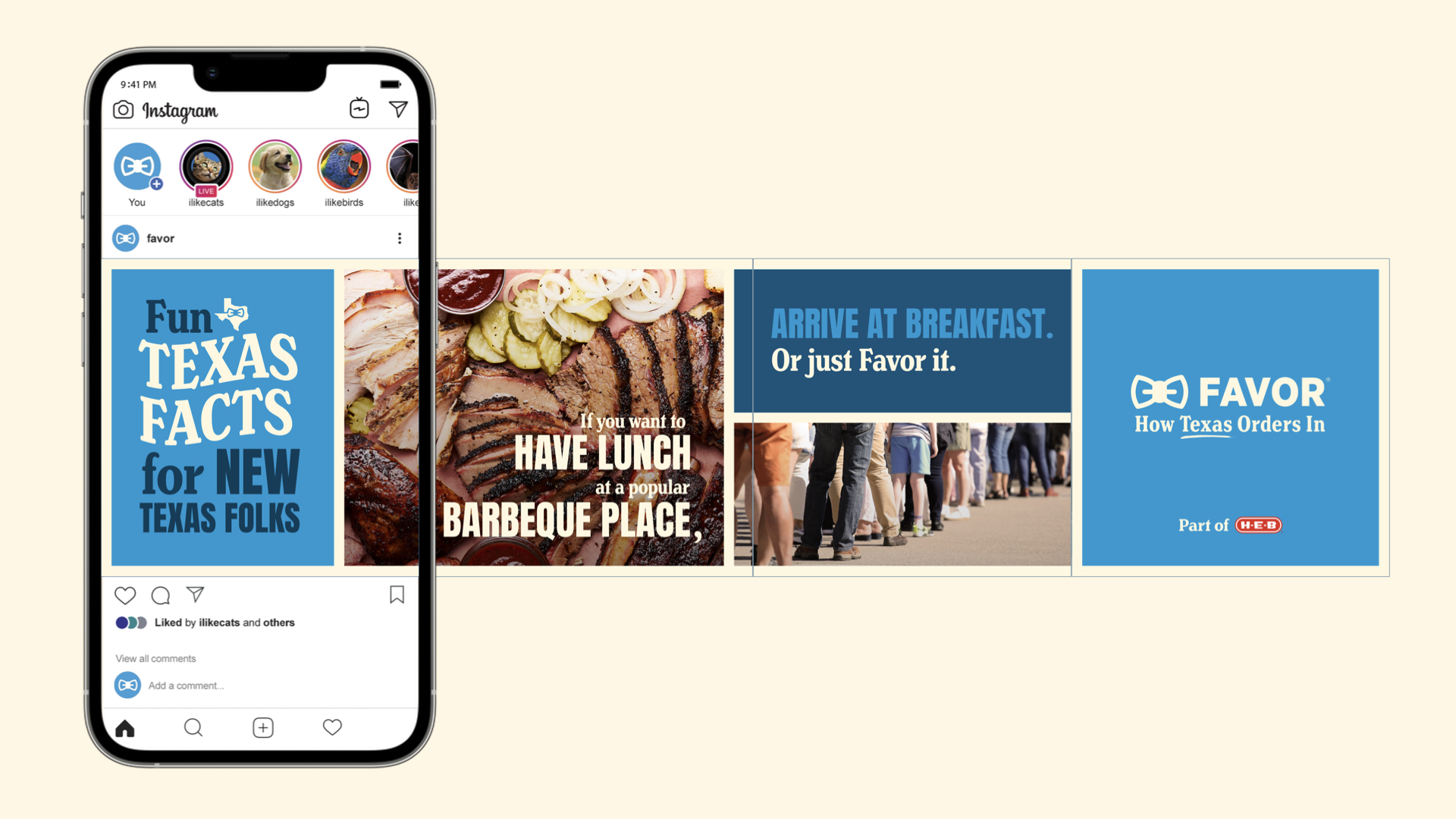 ---
Radio
Finally, we created a radio spot to play through the speakers of pickup trucks all over Texas.
---
Senior Art Director:
Kymberli Fraser

Senior Copywriter:
Jacob Neuenswander
Senior Designer:
Montana Sparkman
CDs:
Justin Ralph and Greg Hunter