Between 1950 and 1960, the U.S. Department of Energy tested above ground nuclear detonations at the Nevada Test Site, 65 miles northwest of Las Vegas. The blasts were so large that spectators flocked from all over the country to watch from the rooftops of Las Vegas buildings.

Inspired by a trip to Las Vegas's Neon Sign Museum and The National Atomic Testing Museum, I wanted to create a snapshot of this facinating time in Vegas History.

By intermingling elements of spectatorship with man's fascination with scientific advancement, the window stands to serve as more of a visually captivating time capsule and less of an association with fear and destruction.

Client: Preacher Chapel
Nuclear Vegas on Vinyl
Stained Glass Window Design
February 2020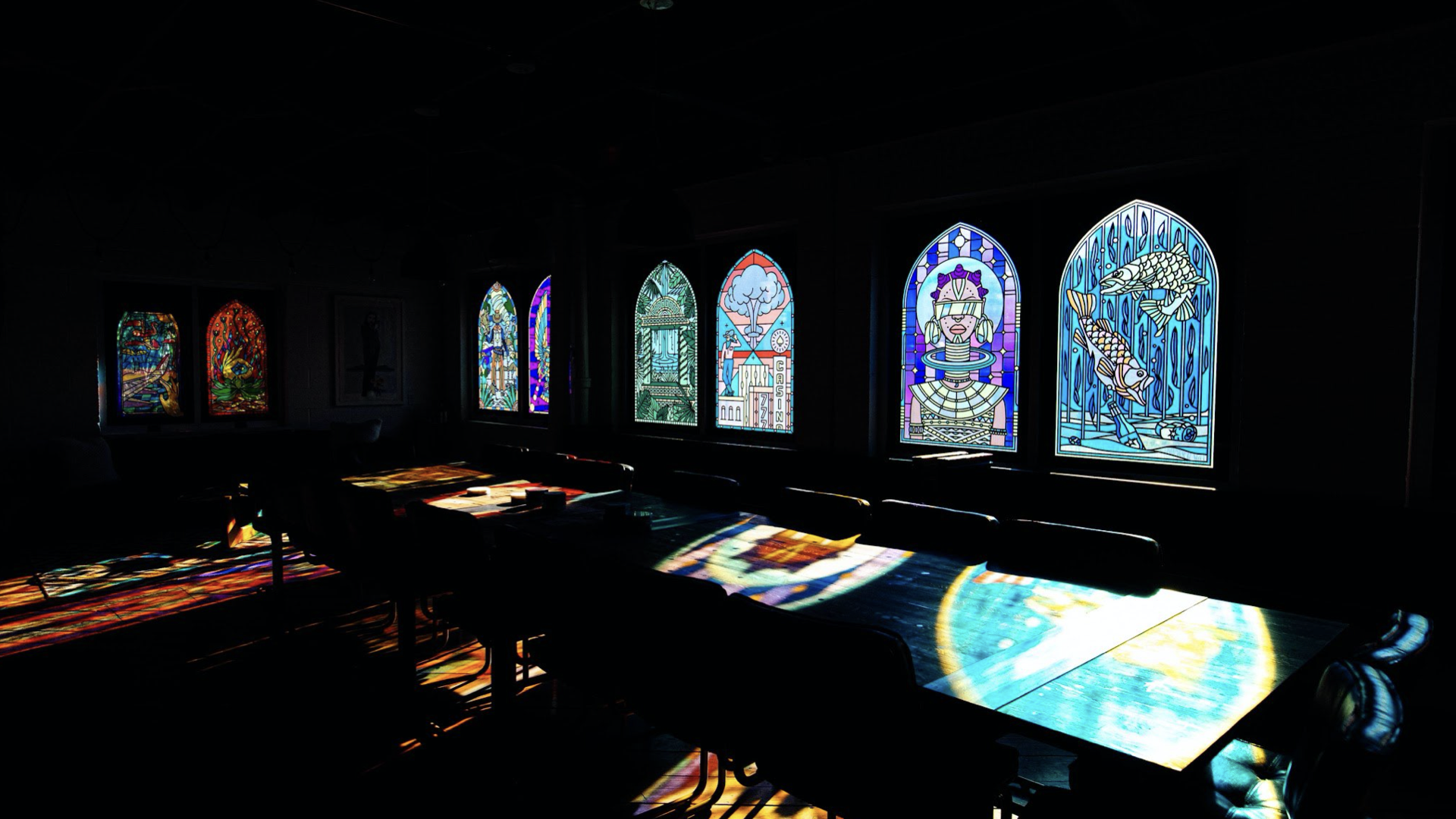 mood
sketch evolution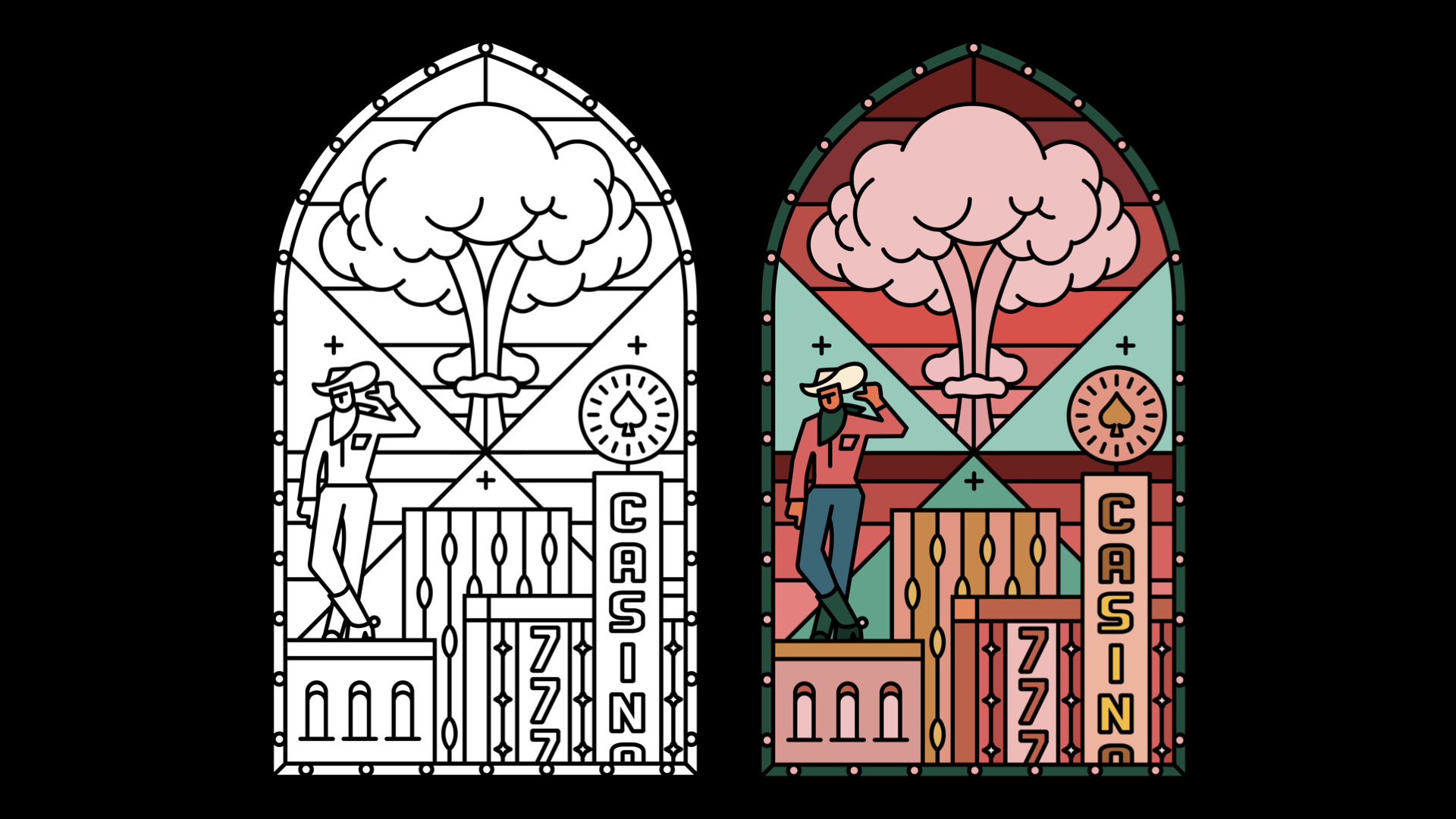 Role: Art Director, Designer
Tasks: Concept and Design

---
Creative Direction: Rob Baird & Kellyn Blount
Chapel Photography: Jessica Ren Vaughan