After the coin toss, it's no longer up to chance. For 16 teams in the remaining Euro qualifier matches, what starts as a shot at redemption can end in a championship, against all odds. It's an unrelenting all-or-nothing and a time to watch potential history be made. Just don't call it luck because Chances are Created.
Client: ESPN
UEFA EURO 2020 Qualifiers: Chances are Created
Created remotely with pre-existing footage
October 2020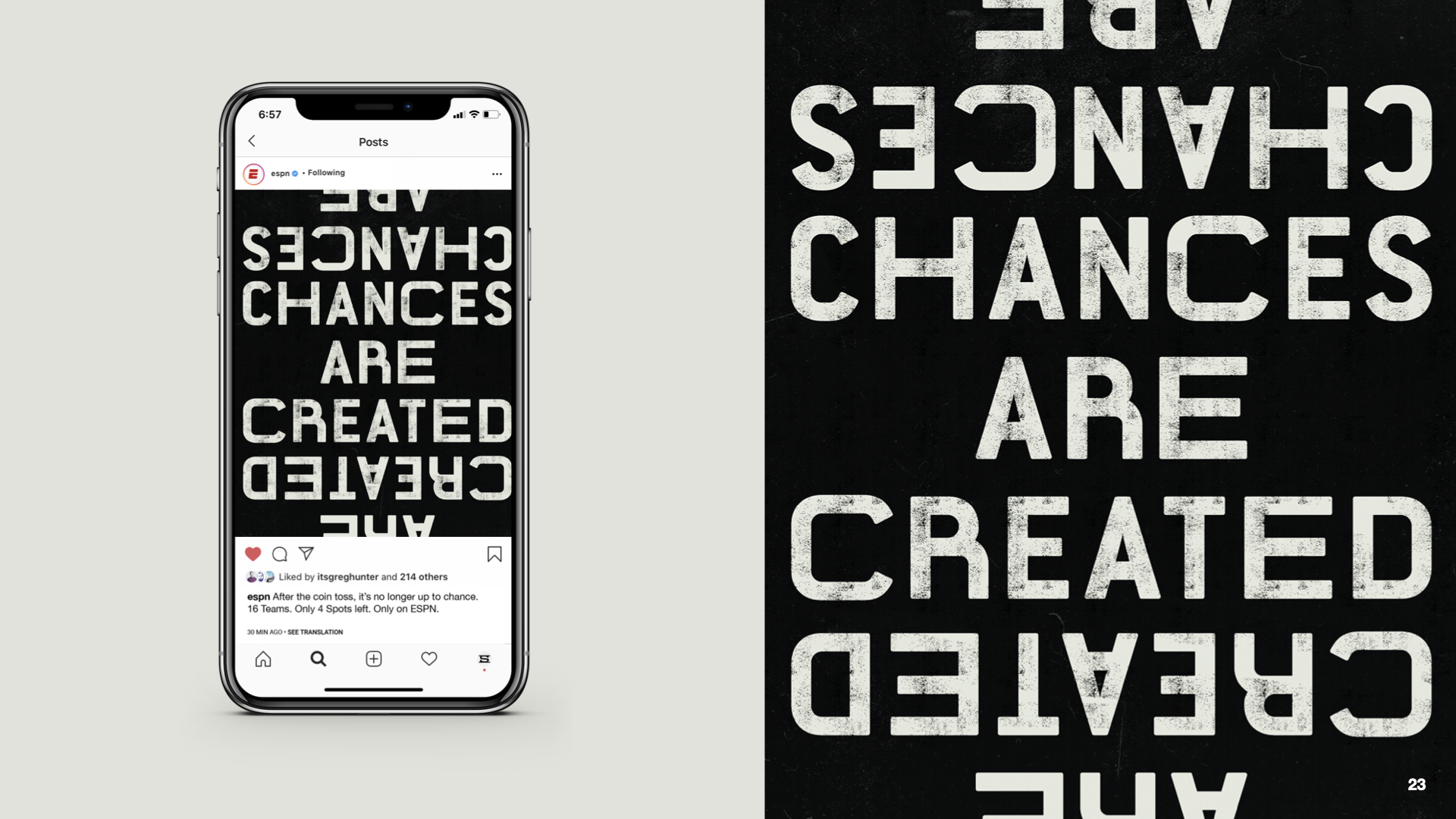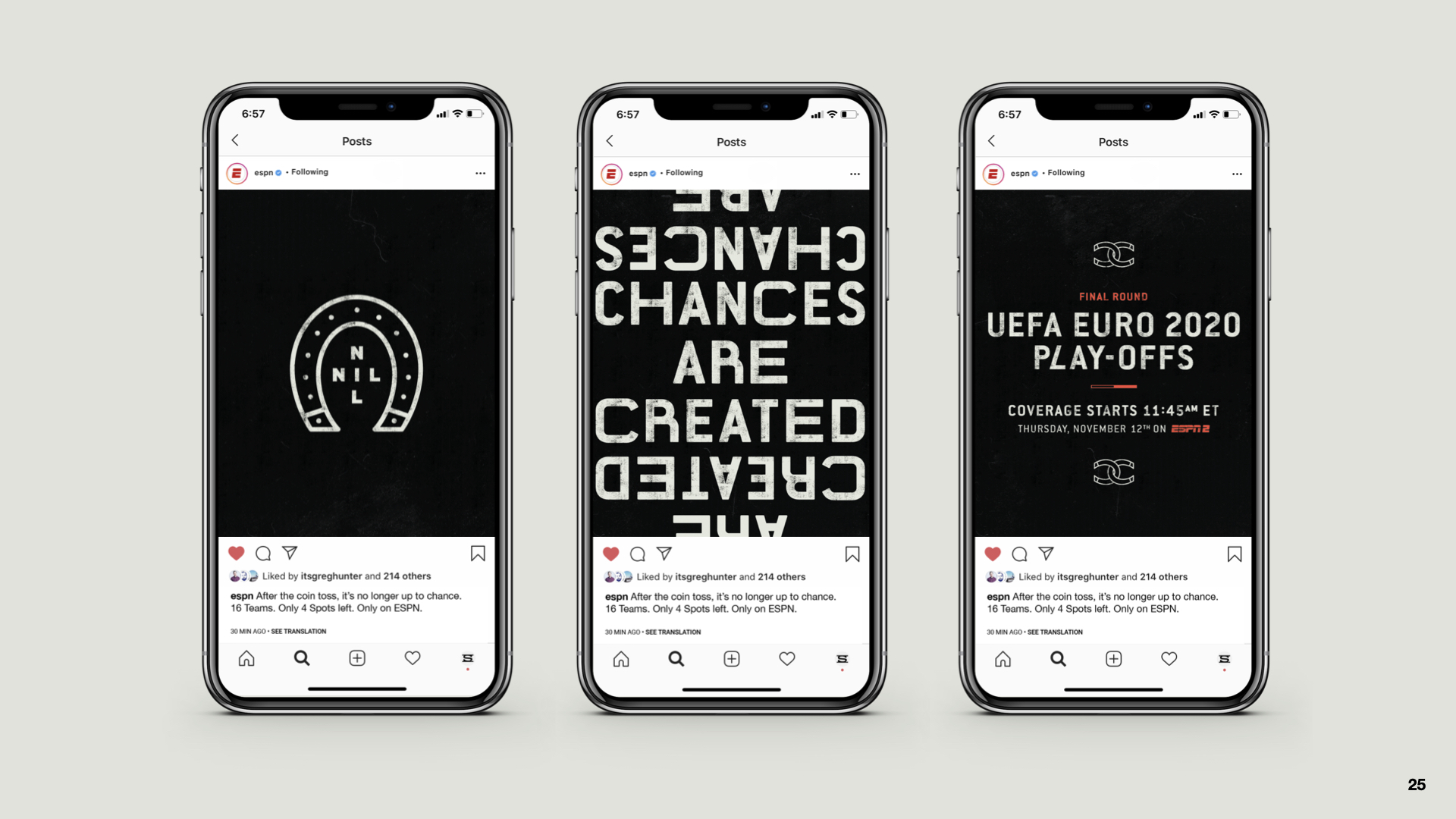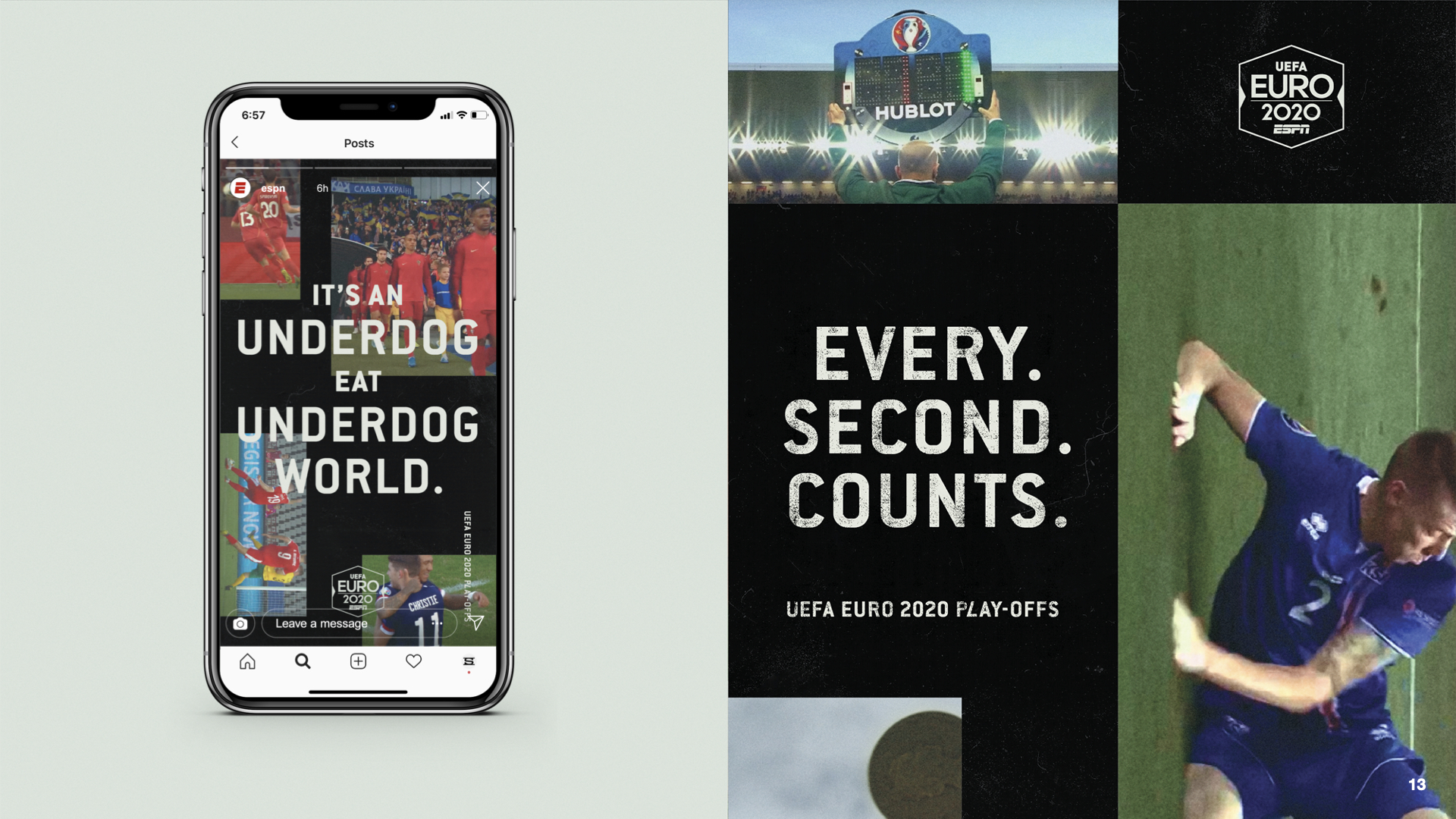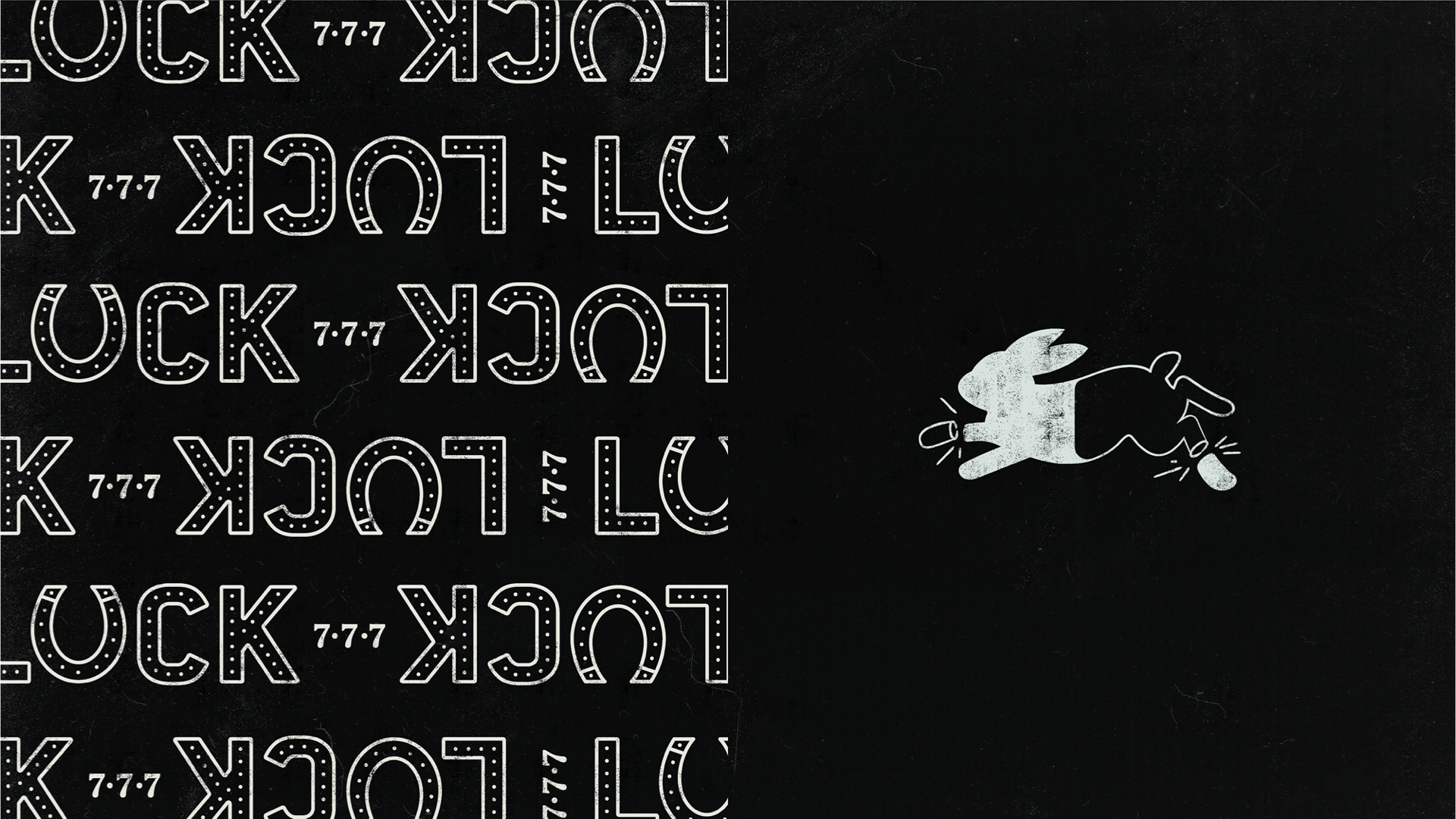 Role: Art Director
Tasks: Concept and execution, writing, design, and direction of sound, edit, design and VO.

---
Copy: Juan Garza
Design: Thomas Sullivan
Edit: Kyle Valenta
Creative Direction: Rob Baird
VO: Football commentator, Derek Rae